Camera app for Android is feature rich and includes everything a user can look for such as multiple filters, photo editing tools, body contouring, smart gallery, and more. Just like Candy Camera, it comes with all the selfie features.
The best part about this app is the photo editor, where you can reshape your body, lift your hip, etc. Again, if you are looking for professional photography, this app might not meet your needs.
Camera FV-5 is one of the best DSLR camera apps for Android. It brings almost all DSLR manual photography controls to Android. The Android app is primarily designed for photography enthusiasts and professionals. It gives you full control over ISO, light metering focus, white balance, shutter speed, etc.
The app is feature rich and comes with a very easy to use intuitive interface. A major downside of this Android camera app is that the free version generates lower quality images. Additionally, the developers haven't updated the app in the past three years.
Nevertheless, the application bundles a lot of features such as exposure bracketing, manual shutter speed, etc.
Price – To free/ Premium $ 3.95
8. ZOOM FX Camera
Returning to the best DLSR camera apps for Android, Camera ZOOM FX is another feature-rich app that you can use for phone photography. A lot can be done with this app: action shots, steady shots, photo filters, photo composition, etc.
It provides you full manual DSLR controls, RAW capture, lets you set ISO, focus distance, shutter speed, combine shooting modes, etc. The Google Play Store has ranked it as one of the must-have camera apps for photographers.
The unique and robust features of the app include super fast burst mode, HDR pro mode, spy camera, voice activation, live effects, and more. Just like a few other photography apps, the problem is that you'll need to get the premium version of ZOOM FX to unlock all of the DSLR-like features.
Price – $ 3.99
9. Z camera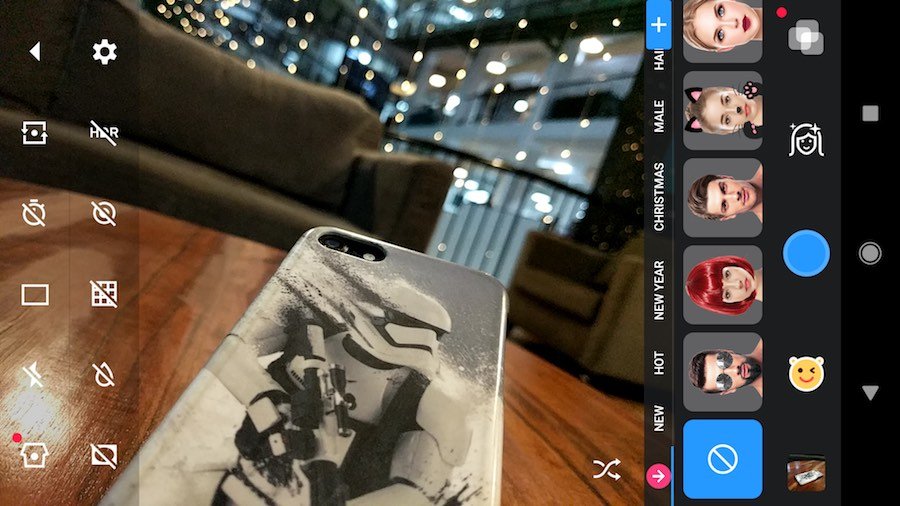 Z Camera is a sleek camera app that comes with a large number of filters and editing tools. It adapts to a simple interface that is easy to operate with just a few swipes with your fingers.
One of the best camera apps for Android in 2020, it lets you preview filter effects before taking photos or shooting video. Other important features of the app include photo editor, HDR, beauty selfie, private gallery, tilt-shift mode, and more.
With the most recent updates, the camera app includes AR stickers, face swap functions, hairstyle editor, muscle building, 3D tattoo effects and much more. One downside to this app is that in-app purchases are expensive.
Price – To free
10. A better camera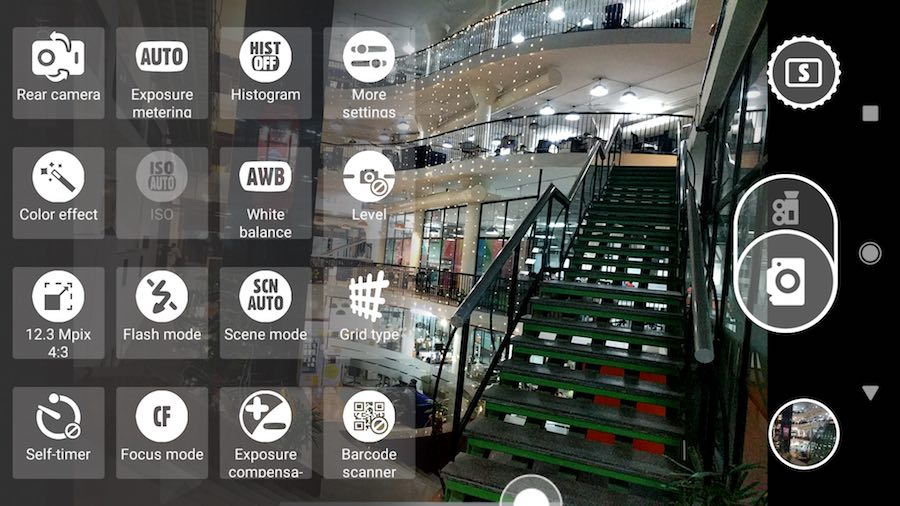 A better camera is another versatile camera tool for creating high quality photos. This is yet another name that we added to our list of the best camera apps for Android in 2020 because of all the perks it offers. This camera app integrates all advanced camera functions like HDR, HD panorama, multi shot and night camera in one app.
In addition, it has a "Best photo" mode, where the application automatically identifies the best photo after taking a series of photos. It contains many advanced and unique features that photo enthusiasts will prefer.
It is one of the useful camera apps for Android which also includes some features in the videos. For example, time-lapse, focus lock, white balance lock, etc. The good thing about this camera app is that the premium version costs less than $ 1.
Price – To free/ Premium $ 0.99
11. Camera360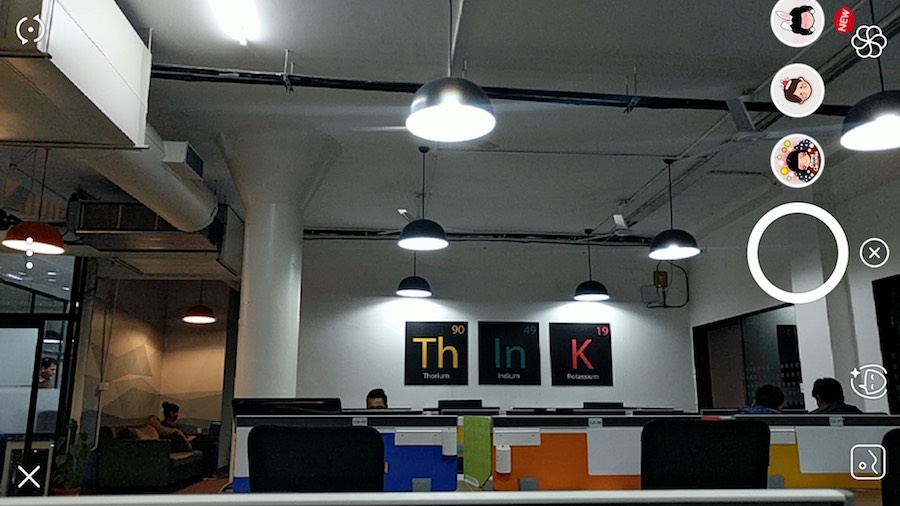 Camera360 is one of the most popular free camera apps for Android that lets you take photos like a pro. The app has a wide variety of "Cams" with dozens of unique effects of all kinds.
You can also embed the effects directly into the images during capture. However, the app is not very intuitive compared to other camera apps. You might find it hard to navigate at first, but once you explore it properly and all of its features, you can easily take some fantastic, professional-looking photos.
Other features include motion stickers, in-app photo gallery, exquisite filters, and internal photo editor.
Price – To free
12. Lite manual camera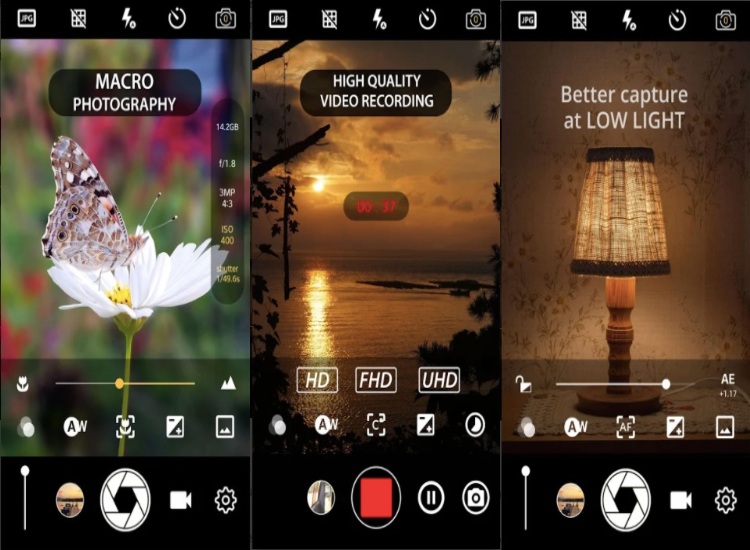 Manual Camera Lite is another of the best camera apps for Android for 2020. The app is easy to use, extremely intuitive, and works like a charm when clicking pictures.
It contains all the camera tools that you would love to see on a DLSR camera app. From controlling ISO, exposure, white balance, shutter speed to adjusting focus and color filters in real time. When it comes to video, you have 4K video recording, options to create timelapse, or slow motion video.
However, recording and capturing 4K images with a resolution above 8MP requires users to purchase the paid version of the manual camera. But if you want to keep using the free version, try to turn off data before using the Android camera app to avoid ads.
Price – To free/Premium $ 4.99
What is the best camera app for your Android device?
So here is the list of the best camera apps available on Android for 2020. Each has its pros and cons. In my opinion, the Google Camera app on my OnePlus is the perfect solution to replace any Android camera app. Only because it can make massive quality improvements to snapshots. But, of course, there are plenty of other options to choose from.
Which app was right for you? Share your opinion in the comments.